What's included
🚜 Good Ol' Fashioned Hay Ride

Take a seat, relax and enjoy the scenery as we take you down to find the tree that's right for your family
🌲 10-14 ft Tall Christmas Tree

All we have left are huge freaking trees. We can trim them to fit your home.
🌭 Two Packages of Bison Smokies

With every package, we include 2 packages of our bison smokies, hot dog buns, and condiments. We'll have a campfire for you to roast your smokies yourself!
☕️ Hot Chocolate

After the hunt is over and you've found the tree that's just right for you, sit down and enjoy hot chocolate.
Hours of Operation
Adventure time is restricted by daylight
Open every Saturday from 9:30am -5pm
December 2, 9, and 16, 2023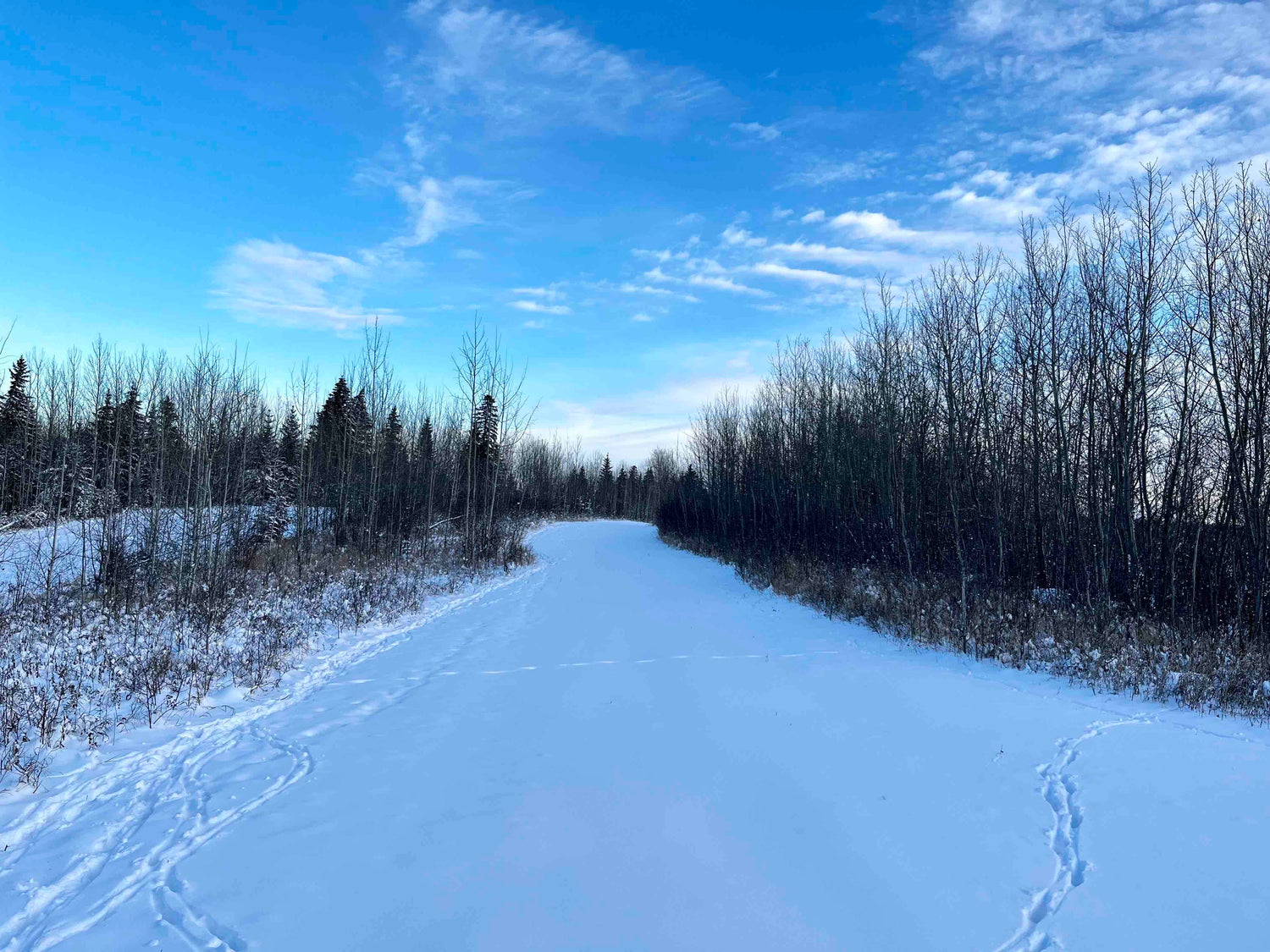 A Journey Through the Oxbow
We will take the old path down deep into the ravine where the Pembina river used to flow thousands of years ago before it changed its course. During your hay ride you will pass through the forest, around the beaver dams, and finally come to open plateaus where your tree eagerly awaits you.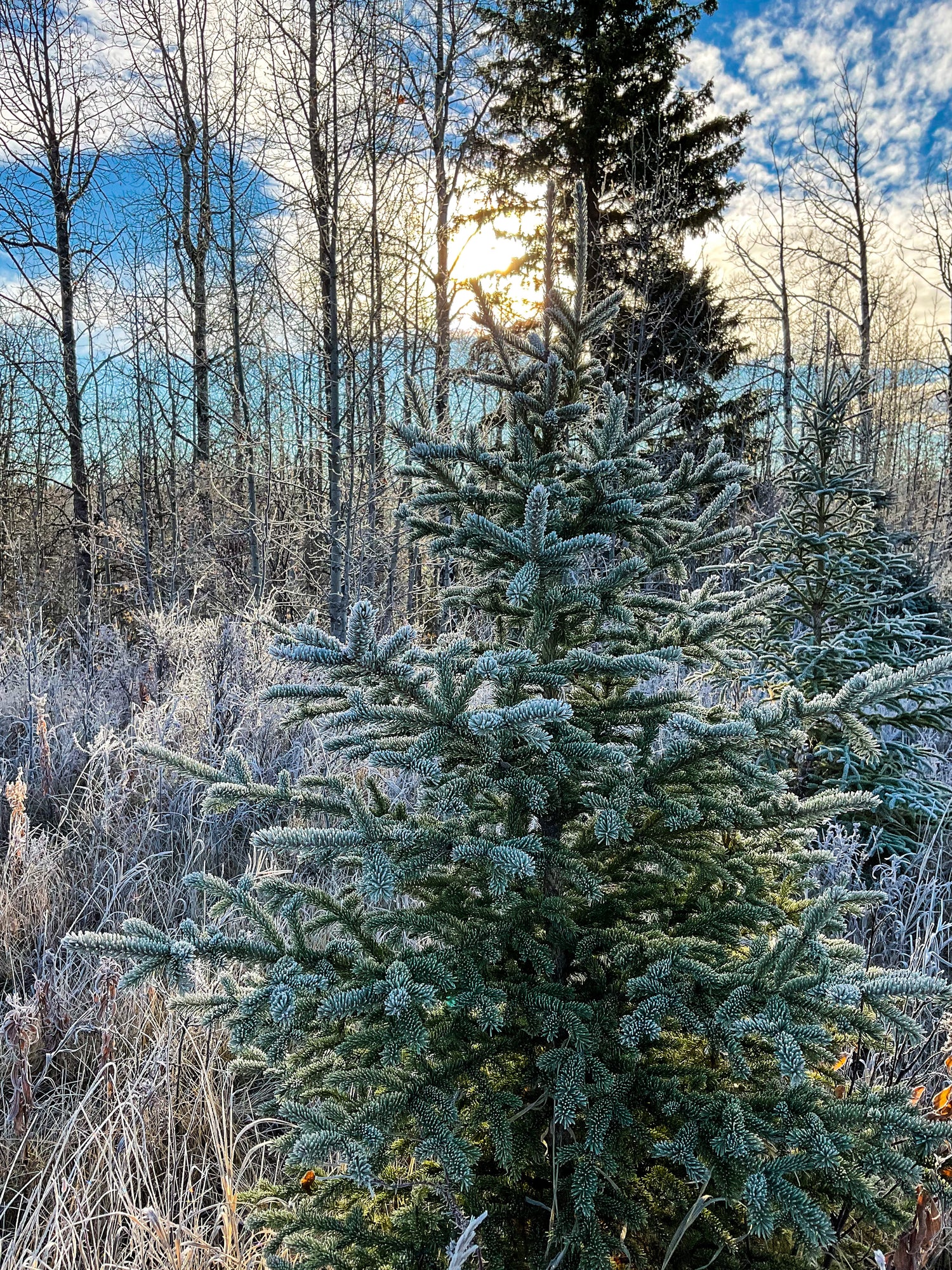 Hunt for the Perfect Christmas Tree
For your tree expedition, you'll be equipped with nothing but a hand saw and the boots on your feet!
You will need to plow through the snow, deep into the far reaches of the plateau weighing your options: some bushier, some taller, some shorter.
Once you've successfully sawed down your prized spruce, you'll haul your hard earned tree back to the campfire to be tied and loaded on tractor for your departure.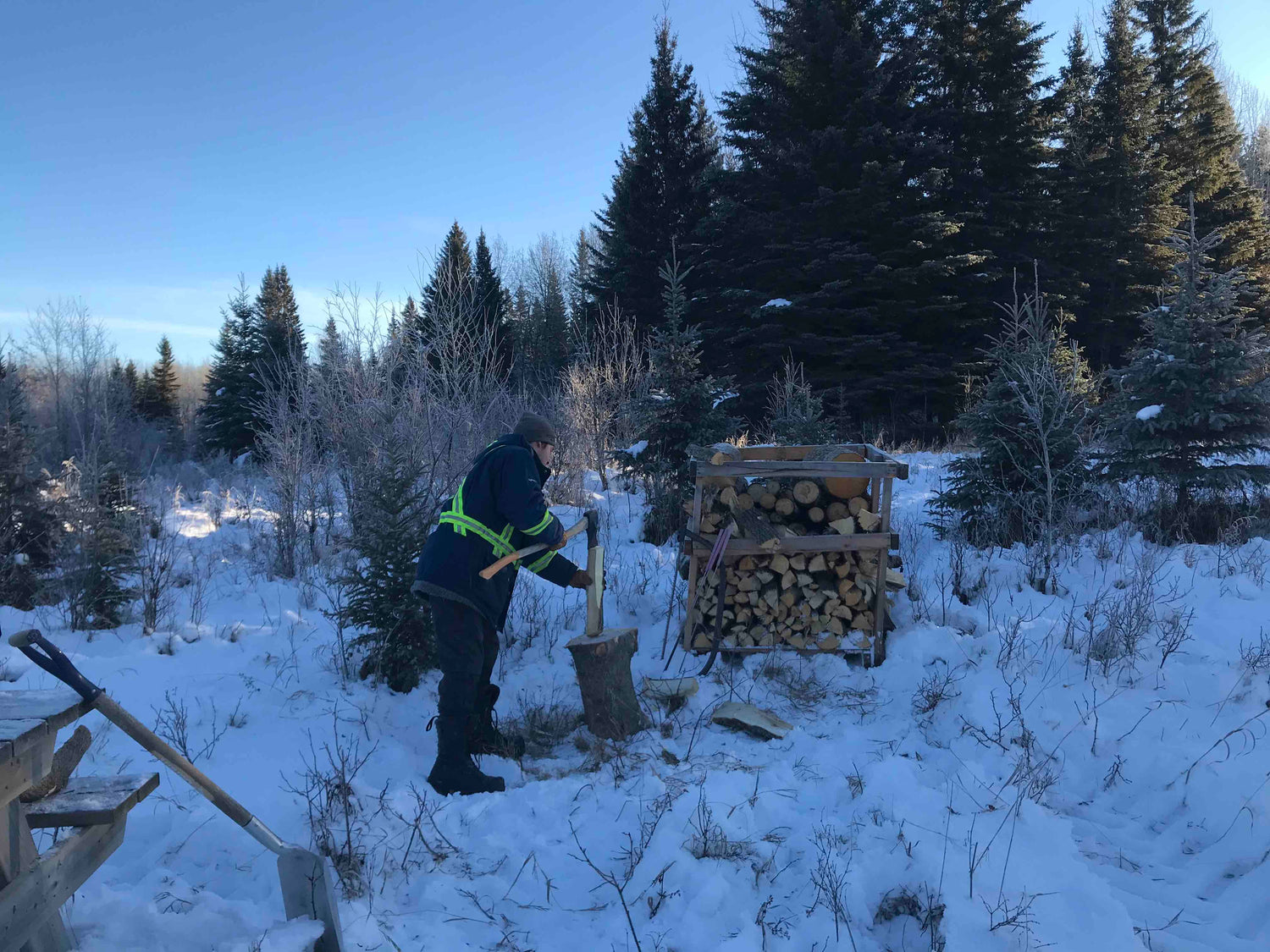 A little reminder...
As my old scout leader used to say,
"Always come prepared!"
Find that heavy blanket in back of your garage, dig out those old winter boots, and layer up enough to make a walrus jealous. Leave broadway behind, you're on the farm now!